Words from a Cuban Father is a one-woman show created and performed by Actor/writer/movement artist Alina Ceñal. Mambo, carnival, revolution, my father and Fidel, Miami, hotdogs, drag queens, the circus, Hollywood, music and dance highlight Cenal's bilingual experience of being yanked from her native Cuba as a child and yearning to return.
One Performance Only
Saturday, December 16th at 3:00pm.
Performance is at Redtwist Theatre, 1044 W Bryn Mawr Ave. Blocks from Red Line Bryn Mawr stop (check the CTA site for construction updates).
Cast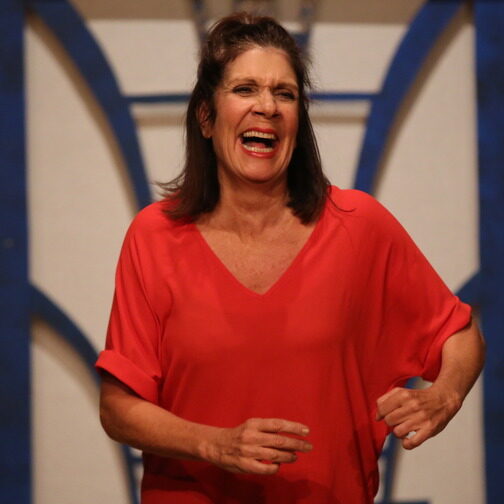 Alina Cenal
Alina is a native of Cuba with an extensive professional career of over 35 years in film, television, stage, and bilingual storytelling. Some of her TV credits include: The Shield, Judging Amy, Days of our Lives, Diagnosis Murder. Theaters: San Diego Rep, LATC, Odyssey, South Coast Rep, Mark Taper ITP, BFA. In 2014, Alina directed at the Southern Oregon University and performed in Chicago's Physical Theater Festival with James Donlon. Most memorable, in Spain with the international company of A Chorus Line. Alina founded and is Artistic Director of Kids Acting Out West since 1995 bringing youth theatre to Southern California with after-school programs and summer camps.
Crew
TBD