Proboscis' new adaptation of Shakespeare's classic.
Eight women find themselves on a metaphorical desert island and discover that Prospero doesn't exist. This highly interactive yet intimate production synthesizes great poetic language, engrossing drama, and virtuosic physical storytelling into an entertaining and achingly beautiful performance.
Schedule
Thursday, December 7
Friday, December 8
Saturday, December 9
Sunday, December 10
Monday, December 11
Thursday, December 14
Friday, December 15
Saturday, December 16
Sunday, December 17
All performances begin at 7:30pm
All performances are at City Lit Theatre,1020 W Bryn Mawr Ave – 2nd floor of Edgewater Presbyterian Church. Blocks from Red Line Bryn Mawr stop (check the CTA site for construction updates).
Cast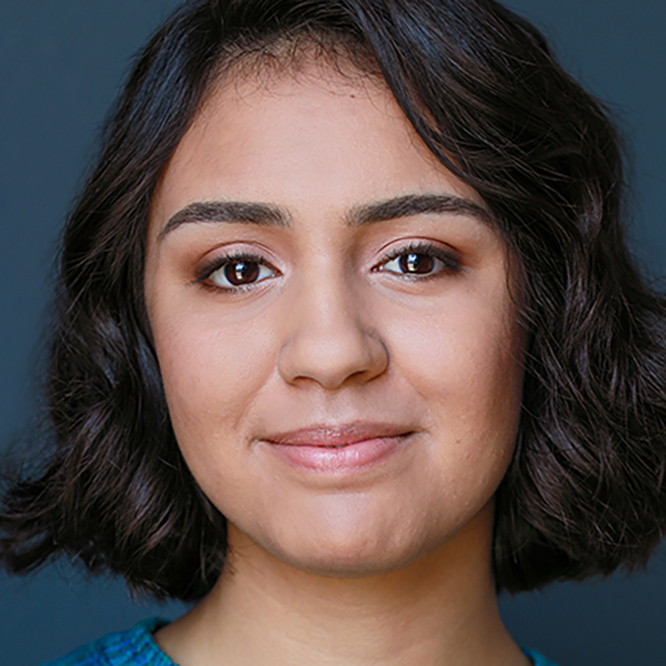 Haley Boliton – Ensemble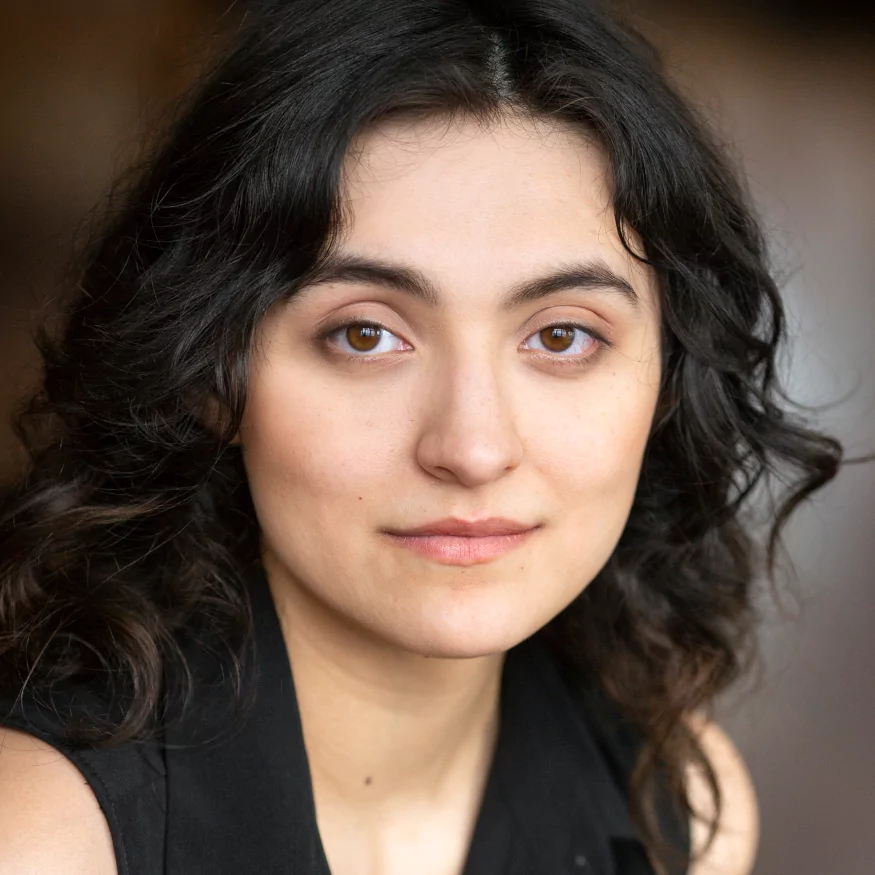 Amelia Hernandez – Ensemble
Amelia Hernandez (she/her/hers) is a Chicago based actor originally from Houston, Texas. A recent graduate of The Theatre School at DePaul University, select credits include Luchadora! (Lupita), The Retreat or Whatevs (Amber), Blood Wedding (Bride), and the world premiere of V.I.P (Jennifer). She recently performed in the Neighborhood Narratives festival in partnership with Jackalope Theatre Company. Amelia is excited to be making her Proboscis Theatre Company debut.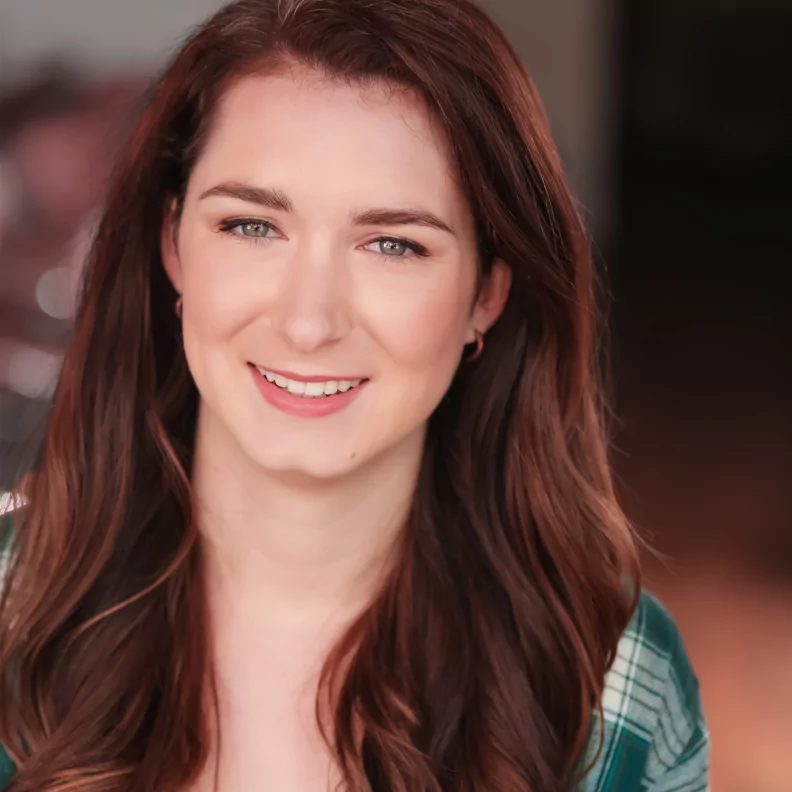 Charlotte Markle – Ensemble
Charlotte Markle (she/her) is an actor, dialect coach and teaching artist originally from San Francisco, California. Currently based in Chicago, Charlotte has worked in the Bay Area with the San Francisco Shakespeare Festival and worked and trained in Portland, Oregon with the Institute for Contemporary Performance and Portland Experimental Theatre Ensemble. She received her M.F.A. in Acting from The Theatre School at DePaul University. She last appeared with Proboscis Theatre Company as Fellini (and others) in La La La Strada.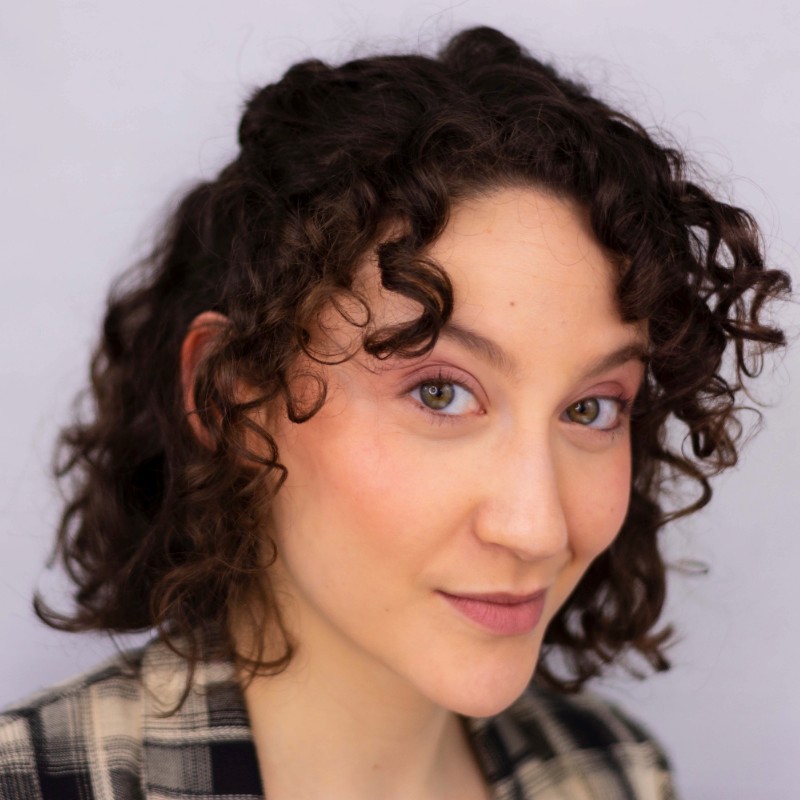 Olivia Nathan
Grainne Ortlieb – Ensemble
Grainne Ortlieb is from the San Fernando Valley in Los Angeles. She received her BFA in acting from The Theatre School at DePaul University. Upon graduating, Grainne worked for First Floor Theater in the production Sugar in Our Wounds (Isabel), an independent film By The Grace of… (Lizzie), and Chicago Med. During the pandemic, Grainne joined April Cleveland and fellow classmates in Santa Fe to create the Exodus Ensemble. Grainne most recently worked as an understudy at Court Theatre.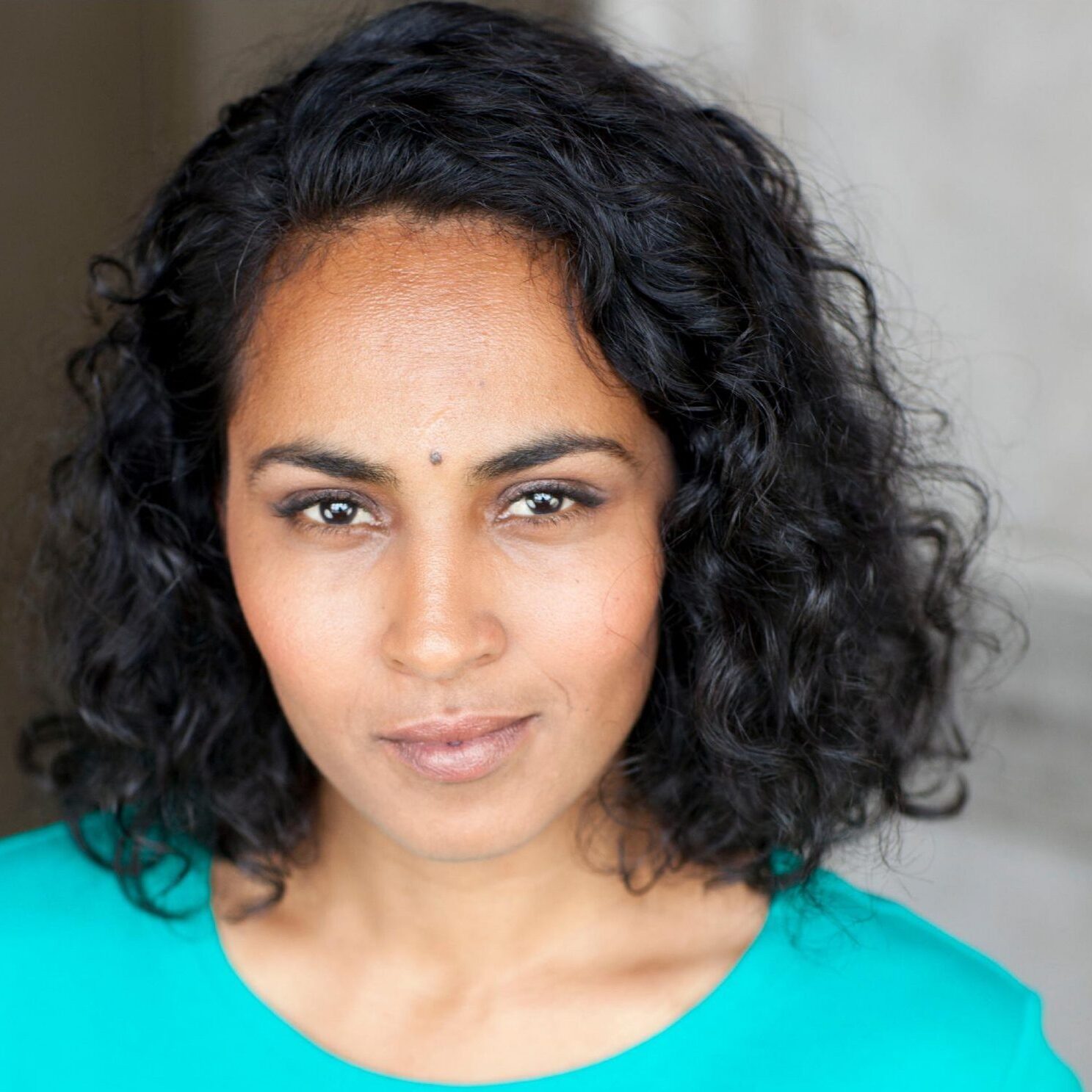 Nadia Pillay – Ensemble
Nadia Pillay is a Chicago-based Actress and a company member of Theatre Y and MPAACT Theatre Company. She was last seen in the recent iteration of The Camino Project The Wiz Walk with Theatre Y. She is pleased to join Proboscis Theatre Company as a company member and was last seen as Queen Sophie in the workshop production of Queens of Infinite Space. Nadia is excited to be part of this production of the Tempest.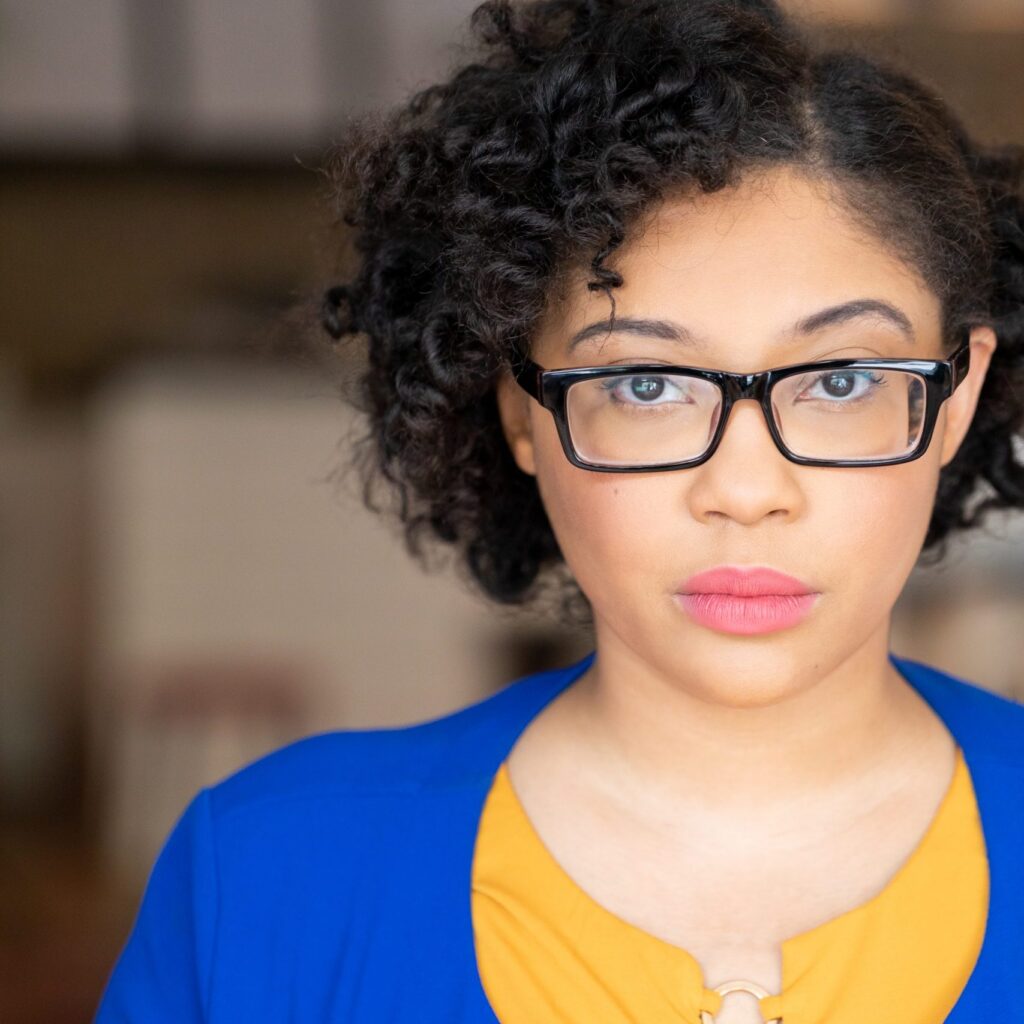 Tia Pinson – Ensemble
Tia Pinson (she/they) is a Flint, MI Native who wishes to experience and spread light, love and compassion through art and storytelling. As a teaching artist with a degree in Music Theatre Performance, she continues to search for ways to encourage underprivileged youth to find their way creatively. She has been seen on various stages in Chicago including Proboscis' last season as Circe in House of Circe. Tia is a company member with Proboscis Theatre and Trapdoor Theatre.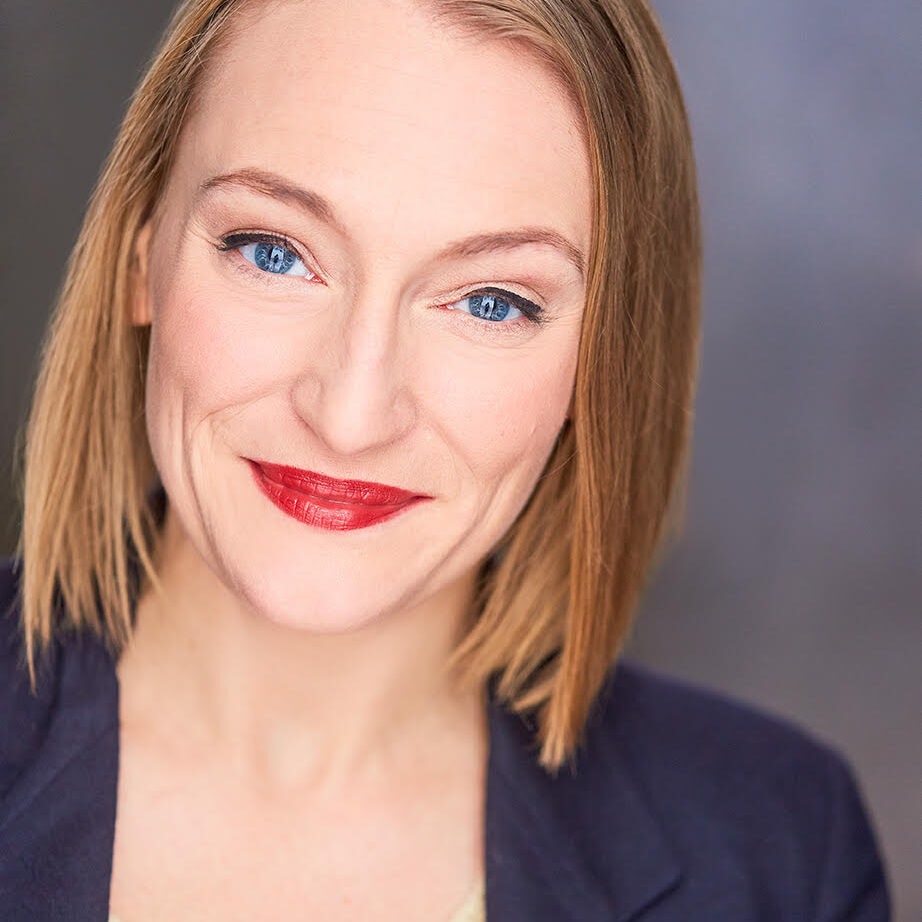 Ashlea Woodley – Ensemble
Ashlea Woodley (she/her) is an actor, teacher, and devising artist originally hailing from Campbellsport, Wisconsin. Regional credits include Anne/Woman U/S in The Father at Remy Bumppo (dir. Kay Martinovich), Lady Capulet in Romeo and Juliet with Jacaranda Collective at The Den Theater (dir. Sam Bianchini), Constantine in The Seagull at Cooperative Performance (dir. Don Russell), and Inger in Number the Stars at GreatWorks Theatre Company (dir. Matt O'Brien). She is the co-Artistic Director at Proboscis Theater. She holds her MFA from The Theatre School at DePaul. As a teaching artist, she has worked for various organizations throughout the Midwest, including First Stage in Milwaukee, where she helped design and implement curriculum for Next Steps, a program designed for children on the autism spectrum. Most recently, she worked as a curriculum consultant and developer for Chicago Children's Theatre's Red Kite program. Find her online at ashleawoodley.com.
Creative Team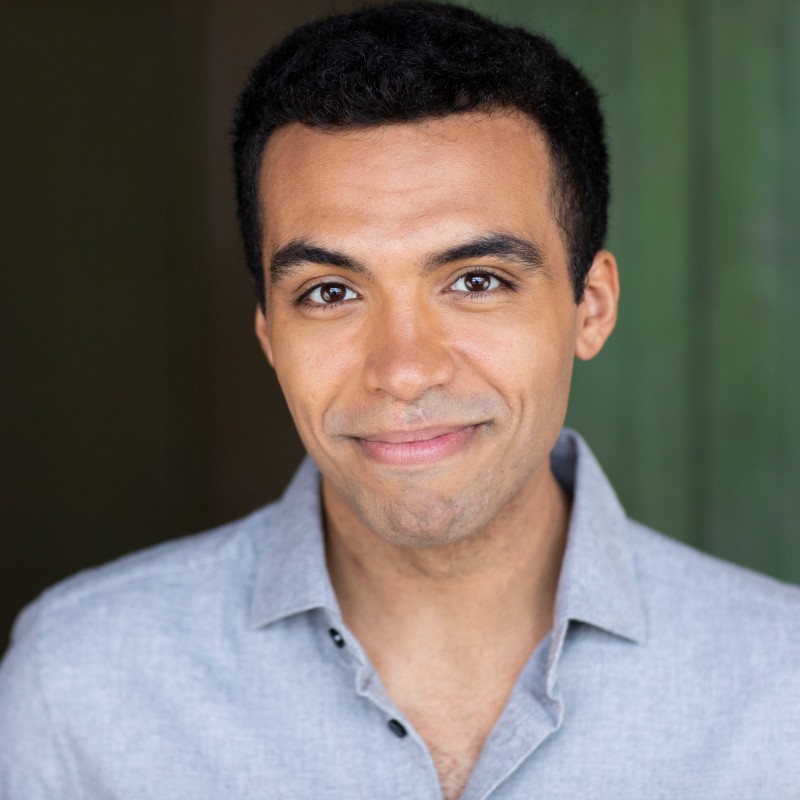 Jarred Webb – Assistant Director
Jarred Webb (Assistant Director, he/him) is thrilled to be working alongside Jeff on this exciting project! He returns to Proboscis Theatre after directing Welcome to the Club last year as part of the company's House of Circe festival. He has worked as an assistant director at Jackalope Theatre and Theatre Unspeakable. As an actor, Jarred has worked on a National Tour of The Play That Goes Wrong, as well as at Steppenwolf Theatre, Southwest Shakespeare, Prague Shakespeare, and more. He is represented by DDO.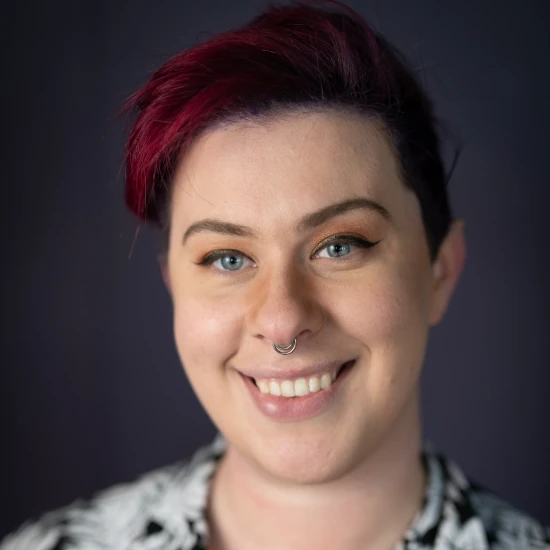 Piper Kirchhofer – Lighting Designer
Piper Kirchhofer (Lighting Designer) Is a Jeff Award nominated lighting designer. Previous work includes – We Are Proud to Present… at Theatre Y, Wolves and The Great Kahn at Redtwist Theatre, Tick, Tick… BOOM! at BoHo Theatre, Beauty Queen of Leenane and Macbeth at Three Crows Theatre, Hurricane Diane at Theatre Wit, 8-Track and Once Upon a Mattress at Theo Ubique Cabaret Theatre. You can find more of her previous work and find upcoming projects at piperlighting.com.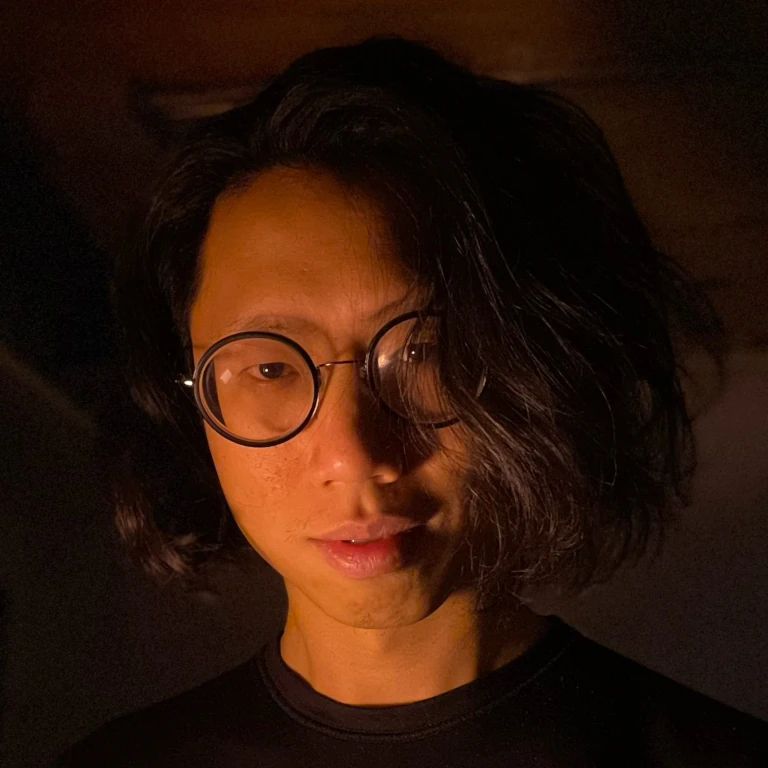 Sathapat Sangsuwan – Music and Sound Designer
Pat grew up with music and studying music production directly. He is fascinated by the diversity of contemporary music. whether music composition, music arrangement, sound recording, musical performances or experimental music. Pat has been at the forefront of the music and production industry with experience of more than ten years in Thailand.
Pat is currently co-founder and directing the contemporary music production of 28Production (Thailand) and works as session producer for film scoring orchestra with Studio28 recording studio (Thailand). Pat was a member of Thai band "Chanudom" as a guitarist, composer and arranger which produced the album "Third World" in 2019 under the label What the duck.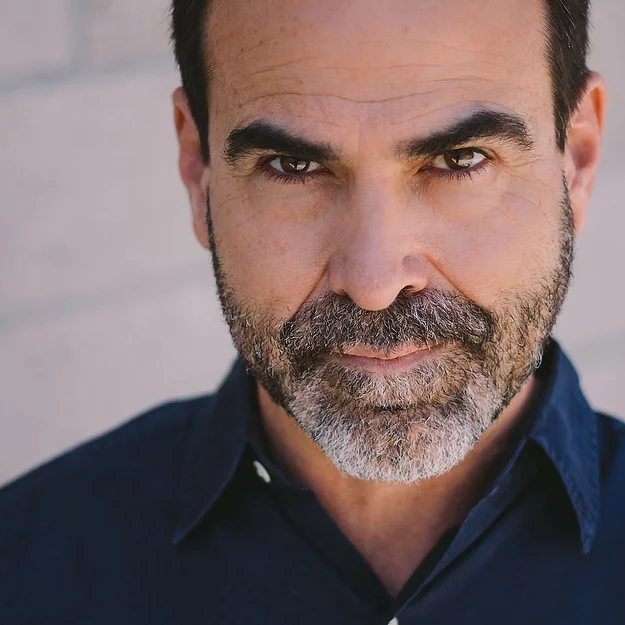 Jeff Mills – Set Designer
Jeff Mills is an award winning actor, director, movement artist and musician. He has performed in venues and worked with companies all over the world, including Prague Shakespeare Company, Bitola National Theatre, National Theatre of China, Teatr Lalek in Bialystok, Poland and the Theatre of Changes in Athens, Greece. Stateside he's worked with Theatre de la Juene Lune in Minneapolis, Denver Center Theatre Company, Colorado Shakespeare Festival, PCPA Theatrefest, Seattle Shakespeare, Wooden O in Seattle, and Lit Moon and Boxtales Theatre Company in Santa Barbara CA. Jeff has directed many plays all over the country and was a co-founder of Door Shakespeare in Baily's Harbor WI. In Chicago he's worked with the House Theatre, Raven Theatre and Underscore. He founded Proboscis in 2010 and has devised, written, directed and/or performed in four original shows, including Piezoelectric Love: The (half) Life of Marie Curie, La La La Strada, Strap-On and Bloody Beautiful. Proboscis has finally put down roots in Chicago and he couldn't be more thrilled to create more riveting original theatre. Favorite roles include MacBeth, Prospero, Bad Lias Hatfield, Carlotta in the Cherry Orchard and Tristan in Peter Sellars/Bill Viola's Tristan und Isolde. Jeff currently teaches at The Theatre School at DePaul University where he is Head of BFA Acting.