Updated post November 20, 2023
Thanks to all who came out to support us!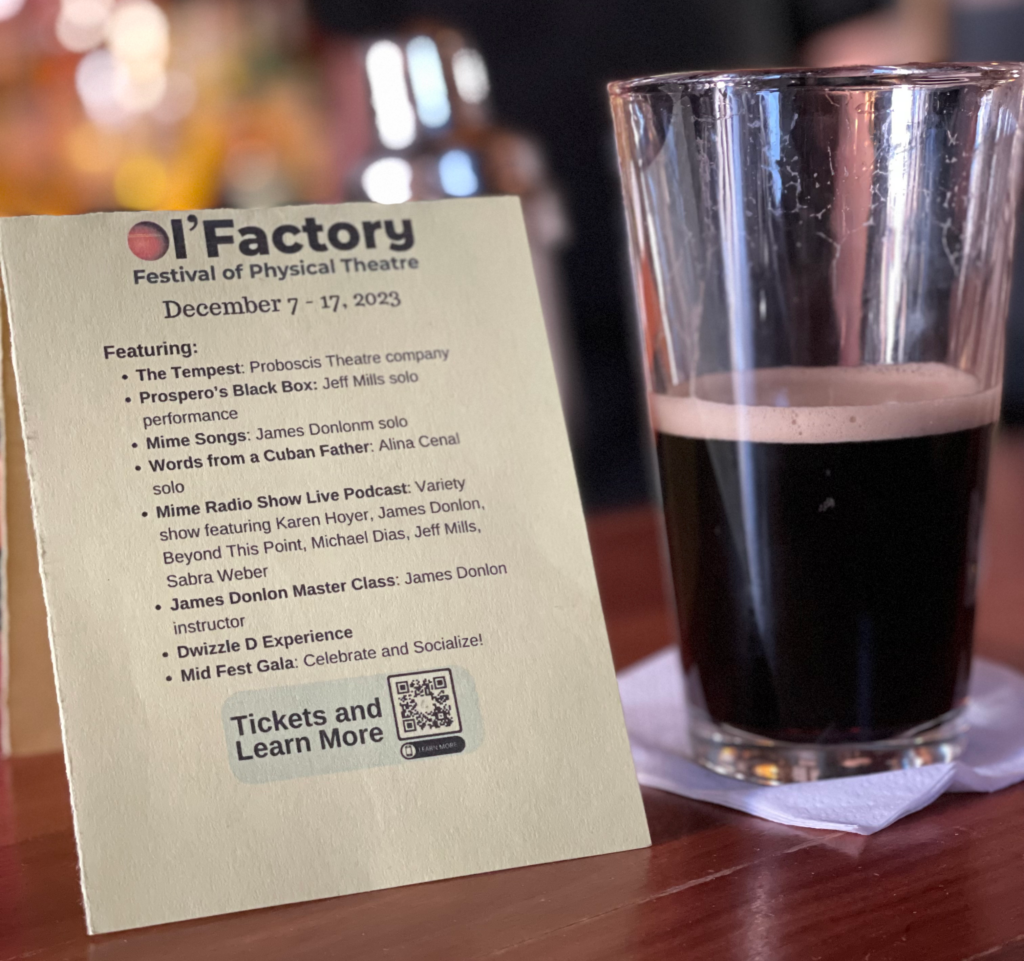 ---
From original post…
Join Us November 12th at 2:00pm
Join us for an afternoon of adult beverages – a portion of the sales for the day will benefit our upcoming 2023 season of events.
We are raising $5000 to bring the first ever Ol'Factory Festival of Physical Theatre to Chicago in December 2023! Our new, original adaptation of Shakespeare's Tempest will be the center piece of the Ol'Factory Fest and physical theatre artists from Chicago and all over the USA will join us for this exciting community celebration.
We are Proboscis Theatre Company, one of the scrappiest, hardest working ensembles in Chicago. Our mission is to ignite the imagination of our audiences. We bring enchanting and relevant stories to neighborhood stages that make deep impressions and resonate on every level.
As theatre companies in Chicago and all over the country are forced to close, cut back, or compromise their artistic values, Proboscis is growing, moving forward and creating vital, original work for our ever expanding audience.
And we acknowledge that Theatre has been on the edge of extinction for 100 years. But somehow, it keeps coming back for more.