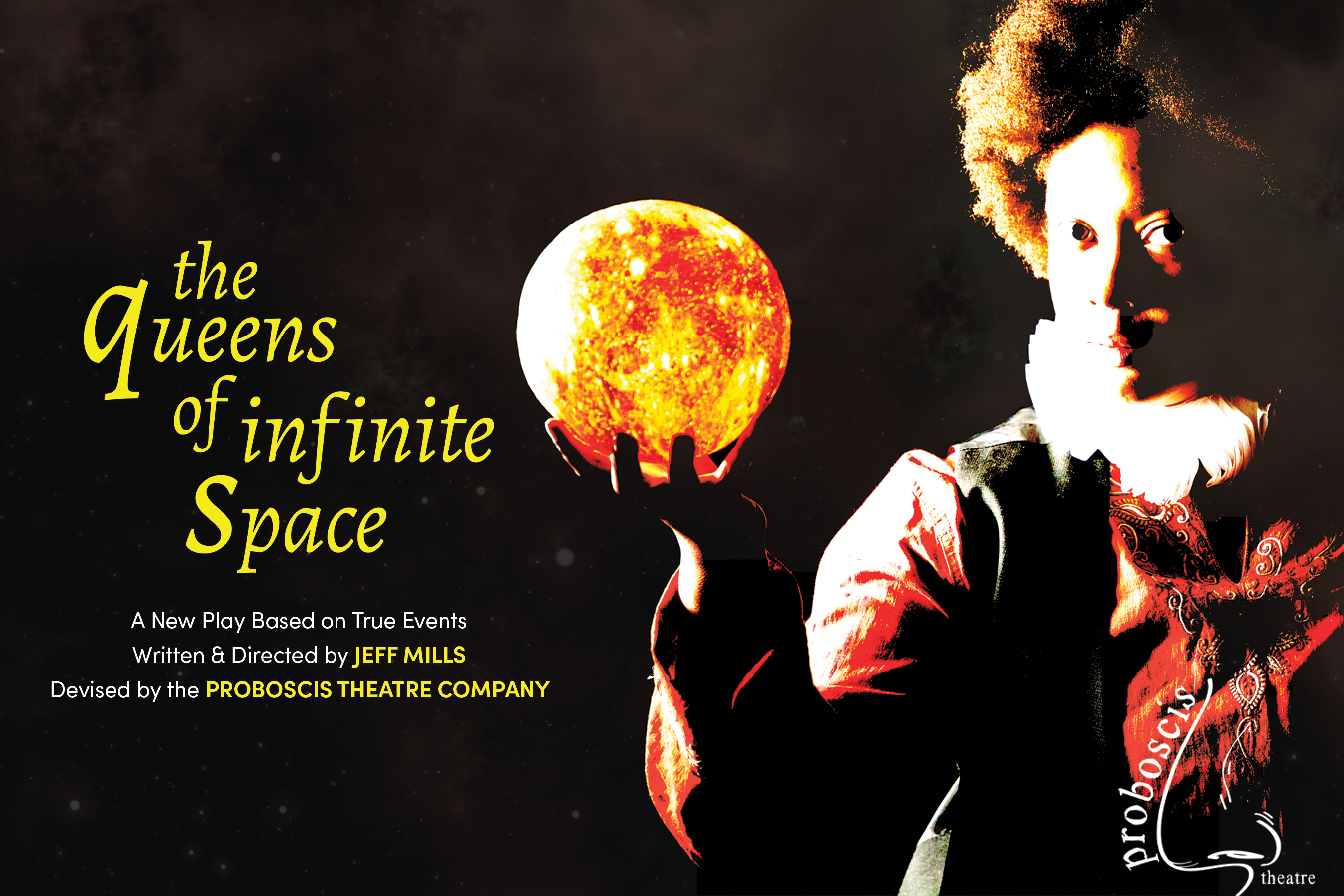 Conceived & Written by
JEFF MILLS
Devised by the Proboscis Ensemble
with vital creative / dialogue contributions made by
| TIA PINSON | NADIA PILLAY | AMELIA HERNANDEZ | KAMARI SAXON | CHARLOTTE MARKLE | MICHAEL DIAS | ASHLEA WOODLEY | KIMBERLY LOGAN | PHILLIP LINDSAY | MARIANA CASTRO | MAEGHAN LOONEY | MATTHEW HANNON | HALEY BOLITHON | TARYN PEARCE | GREGORY FIELDS |
| TIA PINSON | NADIA PILLAY | AMELIA HERNANDEZ | KAMARI SAXON | CHARLOTTE MARKLE | MICHAEL DIAS | ASHLEA WOODLEY | KIMBERLY LOGAN | PHILLIP LINDSAY | MARIANA CASTRO | MAEGHAN LOONEY | MATTHEW HANNON | HALEY BOLITHON | TARYN PEARCE | GREGORY FIELDS |
| TIA PINSON | NADIA PILLAY | AMELIA HERNANDEZ | KAMARI SAXON | CHARLOTTE MARKLE | MICHAEL DIAS | ASHLEA WOODLEY | KIMBERLY LOGAN | PHILLIP LINDSAY | MARIANA CASTRO | MAEGHAN LOONEY | MATTHEW HANNON | HALEY BOLITHON | TARYN PEARCE | GREGORY FIELDS |
PRODUCTION SUPPORT & MANAGEMENT
Diane Fidalgo, Olivia Nathan, Bella Kelso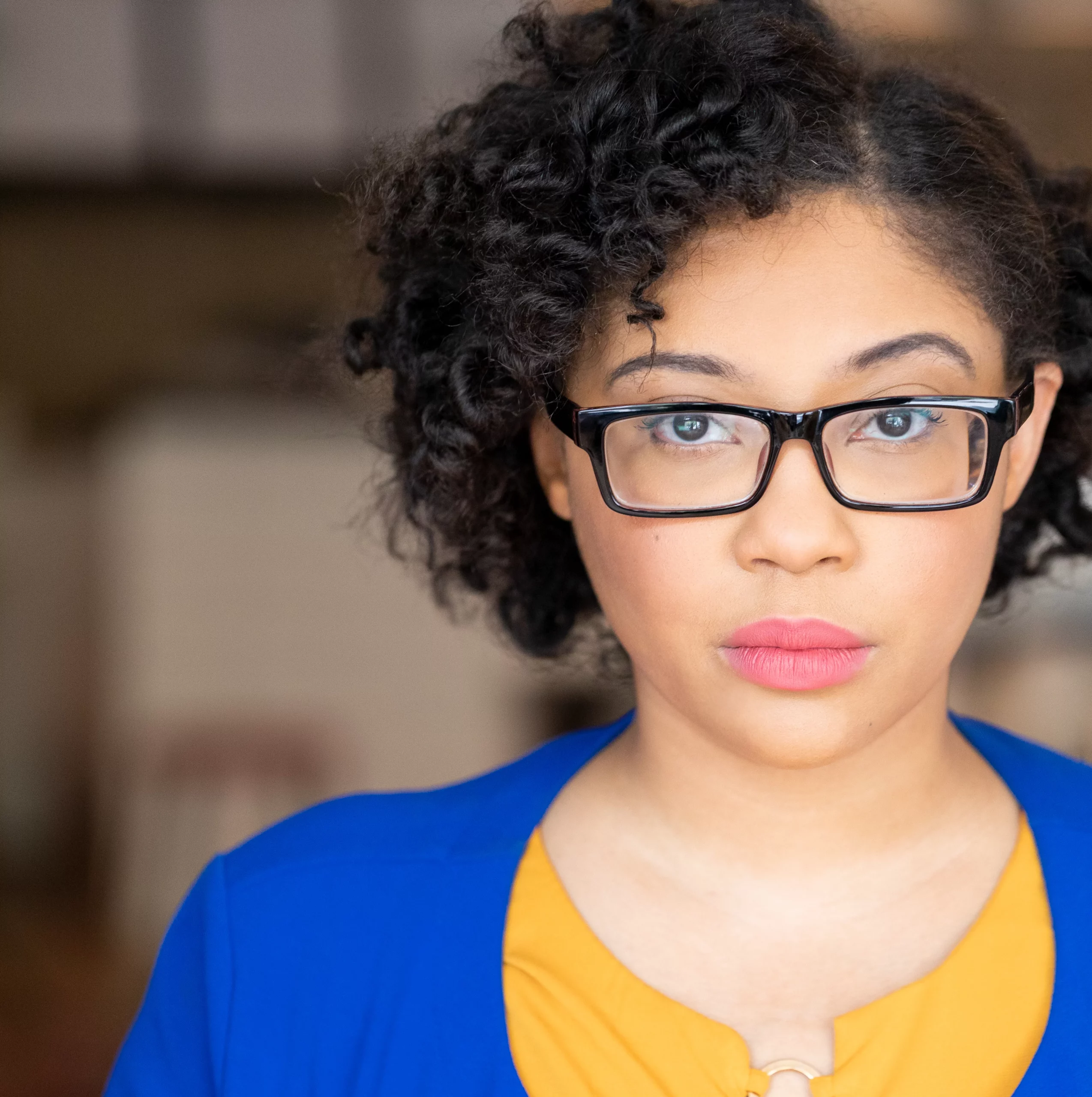 Tia Pinson (she/her, they/them) is a Flint, MI Native who wishes to experience and spread light, love and compassion through art and storytelling. As a teaching artist who graduated from Western Michigan University's Theatre program with a degree in Music Theatre Performance, she continues to search for ways to encourage underprivileged youth to find their way creatively. She has been seen on various stages during her time in Chicago. Tia is a proud Proboscis Company Member.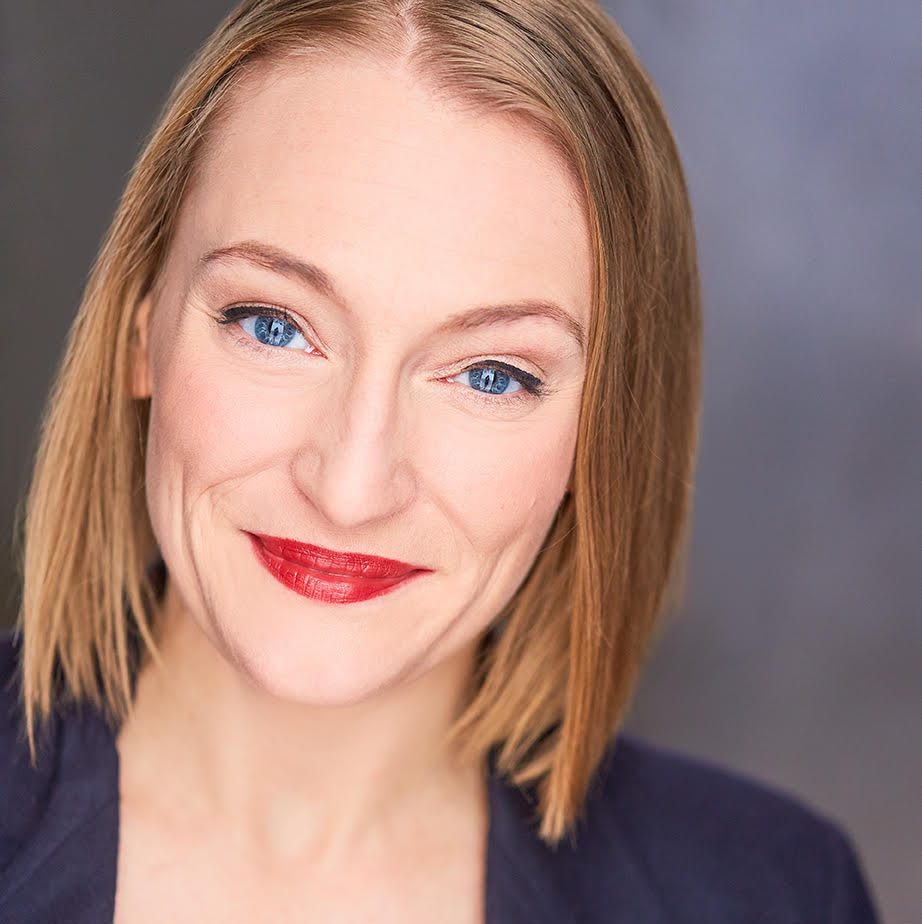 RICHARD BURBAGE
/ GUILDENSTERN
Ashlea Woodley (she/her) is an actor, teacher, and devising artist originally hailing from Campbellsport, Wisconsin. Regional credits include Anne/Woman U/S in The Father at Remy Bumppo (dir. Kay Martinovich), Lady Capulet in Romeo and Juliet with Jacaranda Collective at The Den Theater (dir. Sam Bianchini), Constantine in The Seagull at Cooperative Performance (dir. Don Russell), and Inger in Number the Stars at GreatWorks Theatre Company (dir. Matt O'Brien). She is a company member with Proboscis, having performed in La La La Strada and Promethian Women, which debuted in Greece in 2018. She holds her MFA from The Theatre School at DePaul. As a teaching artist, she has worked for various organizations throughout the Midwest, including First Stage in Milwaukee, where she helped design and implement curriculum for Next Steps, a program designed for children on the autism spectrum. Most recently, she worked as a curriculum consultant and developer for Chicago Children's Theatre's Red Kite program. She is a fierce advocate for individuals with disabilities in all performance media and believes the greatest gift we can give to each other is safe space to play. Find her online at ashleawoodley.com.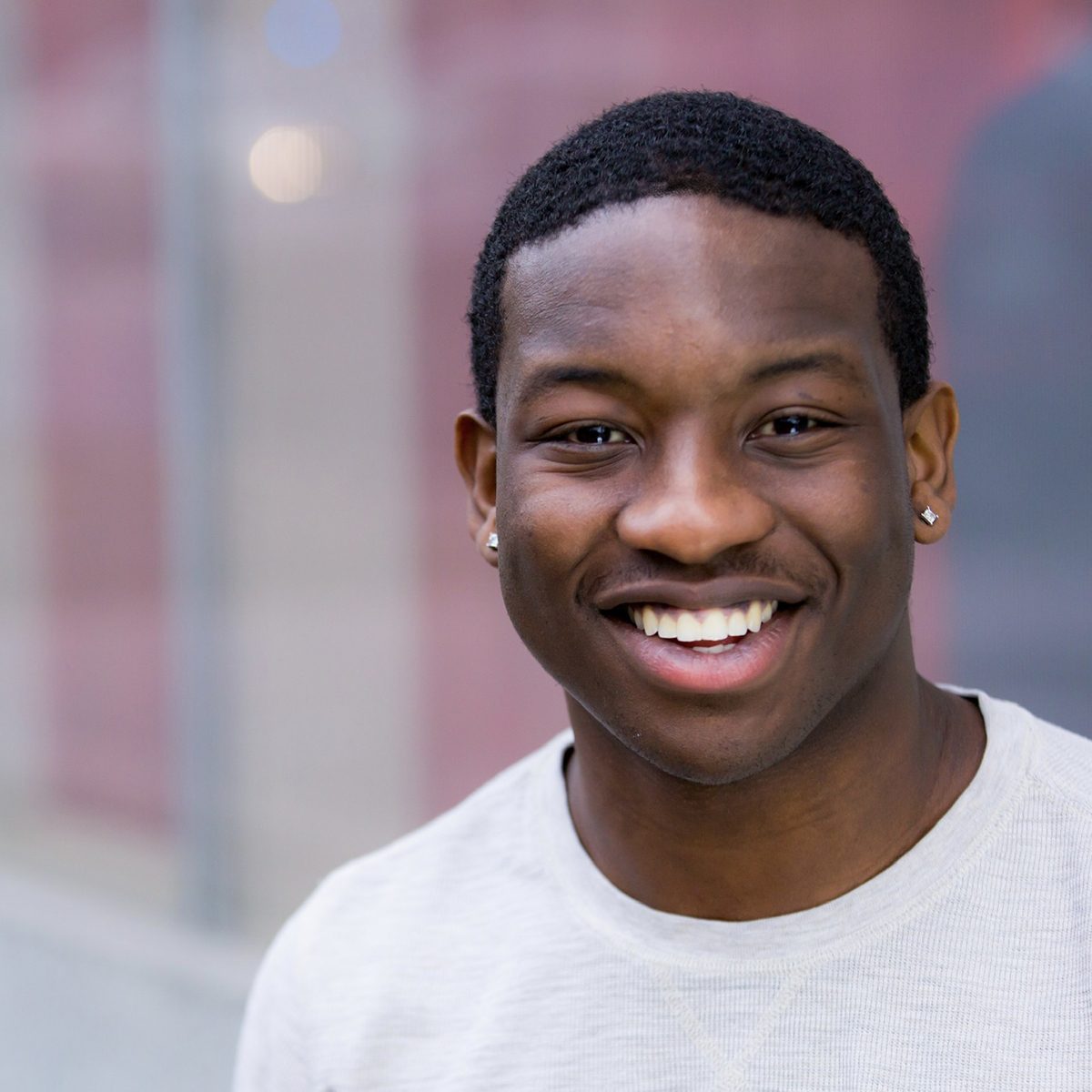 THOMAS DIGGES
(English Astronomer)
Kamari Saxon (he/him/his) is an actor from the south who trained in the midwest. He has recently starred and closed We Are Proud to Present (Actor 4)… at Butler University. During his time training at The Theater School he also starred in Our Lady of Kibeho (Father Tuyishme), Brooklyn Bridge (Sam), and King Oedipus (Oedipus). This is Kamari's first time working with Proboscis Theatre Company and he is grateful for the opportunity.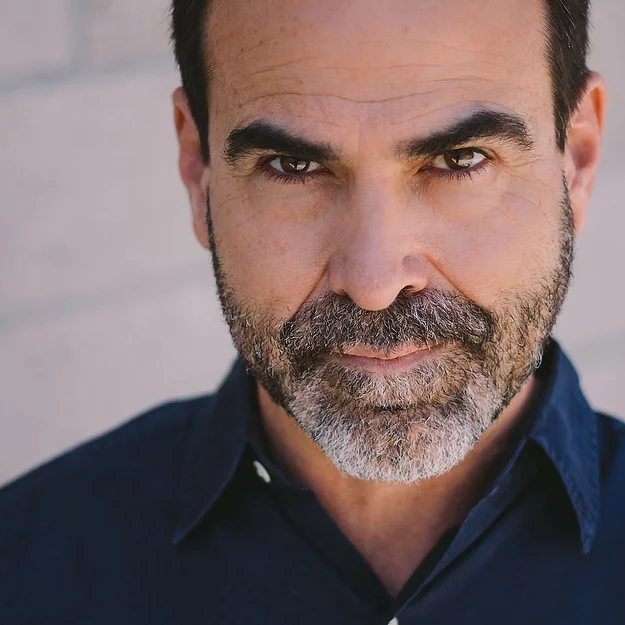 TYCHO BRAHE
(Danish Astronomer with Brass Nose)
Jeff Mills (he/him/his) is an award winning actor, director, movement artist and musician. He has performed in venues and worked with companies all over the world, including Prague Shakespeare Company, Bitola National Theatre, National Theatre of China, Teatr Lalek in Bialystok, Poland and the Theatre of Changes in Athens, Greece. Stateside he's worked with Theatre de la Juene Lune in Minneapolis, Denver Center Theatre Company, Colorado Shakespeare Festival, PCPA Theatrefest, Seattle Shakespeare, Wooden O in Seattle, and Lit Moon and Boxtales Theatre Company in Santa Barbara CA. Jeff has directed many plays all over the country including Midsummer Nights Dream, Comedy of Errors, Henry VI pt 3, Bloody Poetry, The Trojan Women, and The Arabian Nights, and was a co-founder of Door Shakespeare in Baily's Harbor WI. In Chicago he's worked with the House Theatre, Raven Theatre and Underscore. In 2010 He founded Proboscis Theatre and has devised, written, directed and/or performed in four original shows, including Piezoelectric Love: The (half) Life of Marie Curie, La La La Strada, Strap-On and Bloody Beautiful. Proboscis has finally put down roots in Chicago and he couldn't be more thrilled to create more riveting original theatre. His new play, The Queens of Infinite Space, will debut May 23, 2022 at Links Hall in Chicago. Favorite roles include MacBeth, Prospero, Bad Lias Hatfield, Carlotta in the Cherry Orchard and Tristan in Peter Sellars/Bill Viola's Tristan und Isolde at the Opera de Paris.. Jeff currently teaches movement for actors at The Theatre School at DePaul University where he is also Head of BFA Acting.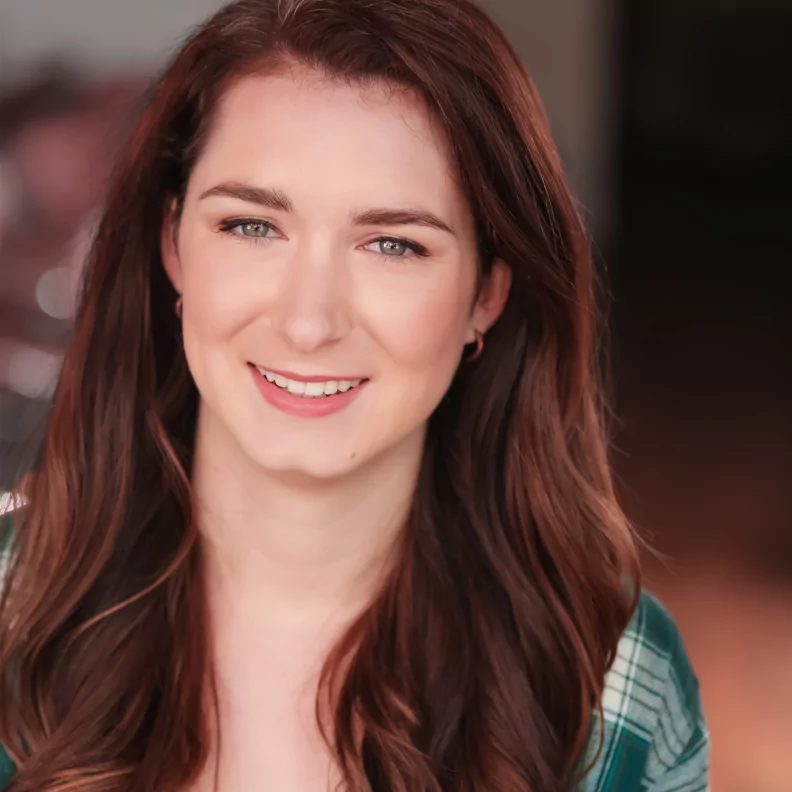 Charlotte Markle (she/her) is an actor, dialect coach and teaching artist originally from San Francisco, California. Currently based in Chicago, Charlotte has worked in the Bay Area with the San Francisco Shakespeare Festival and worked and trained in Portland, Oregon with the Institute for Contemporary Performance and Portland Experimental Theatre Ensemble. She received her M.F.A. in Acting from The Theatre School at DePaul University. She last appeared with Proboscis Theatre Company as Fellini (and others) in La La La Strada.

Nadia Pillay (she/her/hers) is a Chicago based Actress and a company member with Theatre Y and MPAACT Theatre Company. She was last seen in the recent iteration of The Camino Project with Theatre Y. She was pleased to make her debut with JAG Productions for their annual JAG Fest. She can be heard on MPAACT Theatre Company's Podcast Play Series, in the Audio versions of By Association Spoken Word, and Starting Over by Shepsu Aakhu. Nadia is pleased to join Proboscis Theatre Company in the debut production of Queens of Infinite Space.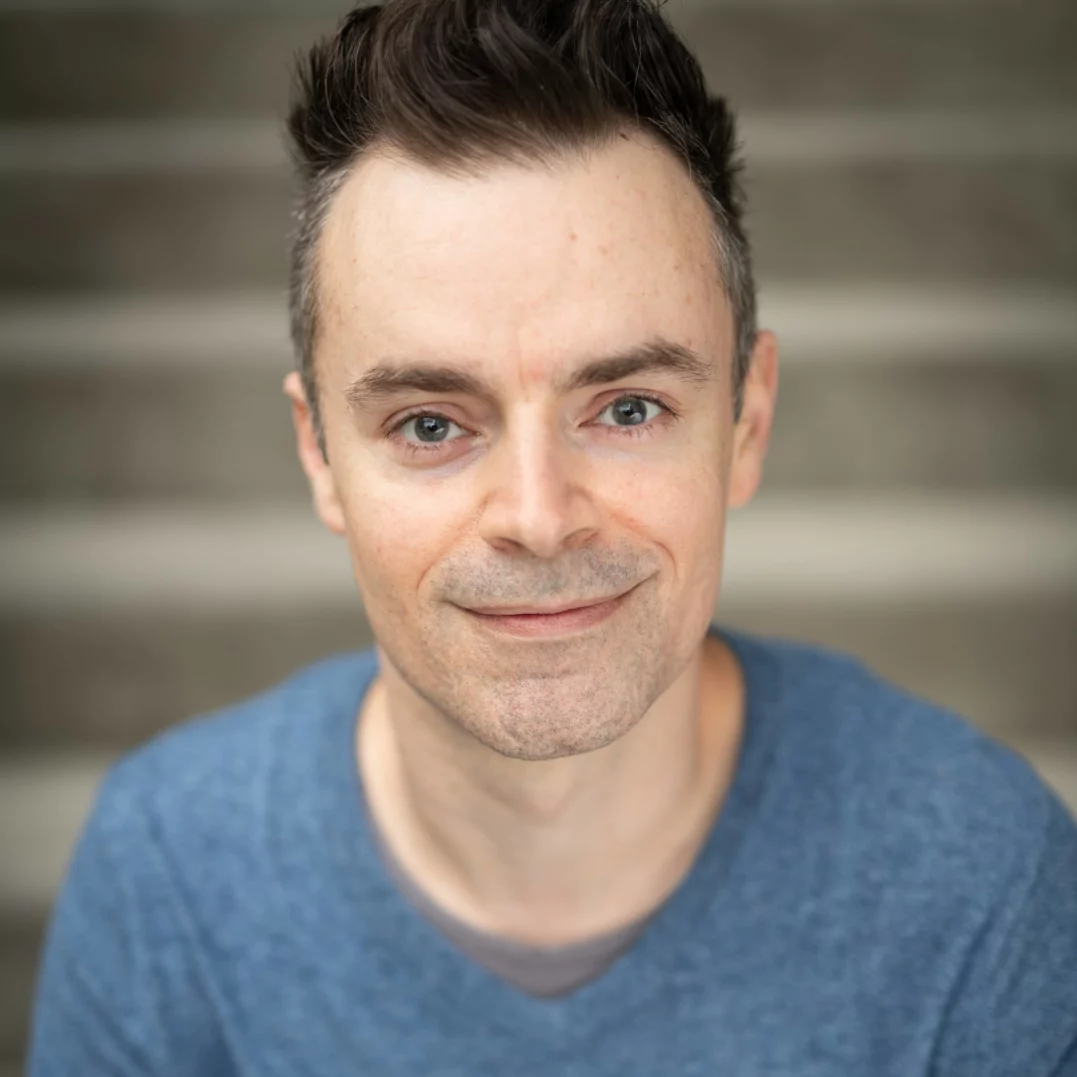 KING CHRISTIAN OF DENMARK / ROSENCRANTZ / BEN JOHNSON / JOHANNES KEPLER
Michael Dias (he/him/his) is an actor, physical theatre maker and educator. Working with the award-winning Kaiser Permanente's Educational Theatre for 10 years, he developed and performed plays and workshops to promote healthy choices for Southern California's underserved youth. He co-created many devised theatre projects including A Muse Zoo, Monster Party, Qualia Productions, Nobody's Fools and Nose Tales. Michael recently earned his MFA in acting from Ohio University, where he also taught mask, mime and clowning to BFA and MFA students. Recent credits include: Rhinoceros (Beringer) with Tantrum Theater, The Wind in the Willows (Mr. Toad) with Cincinnati Playhouse in the Park, Macbeth (Macbeth) with Ohio University. Michael produces Mime Radio Show podcast featuring James Donlon and Karen Hoyer interviewing mime and physical theatre professionals. He is honored to join the talented ranks of Proboscis Theatre Company.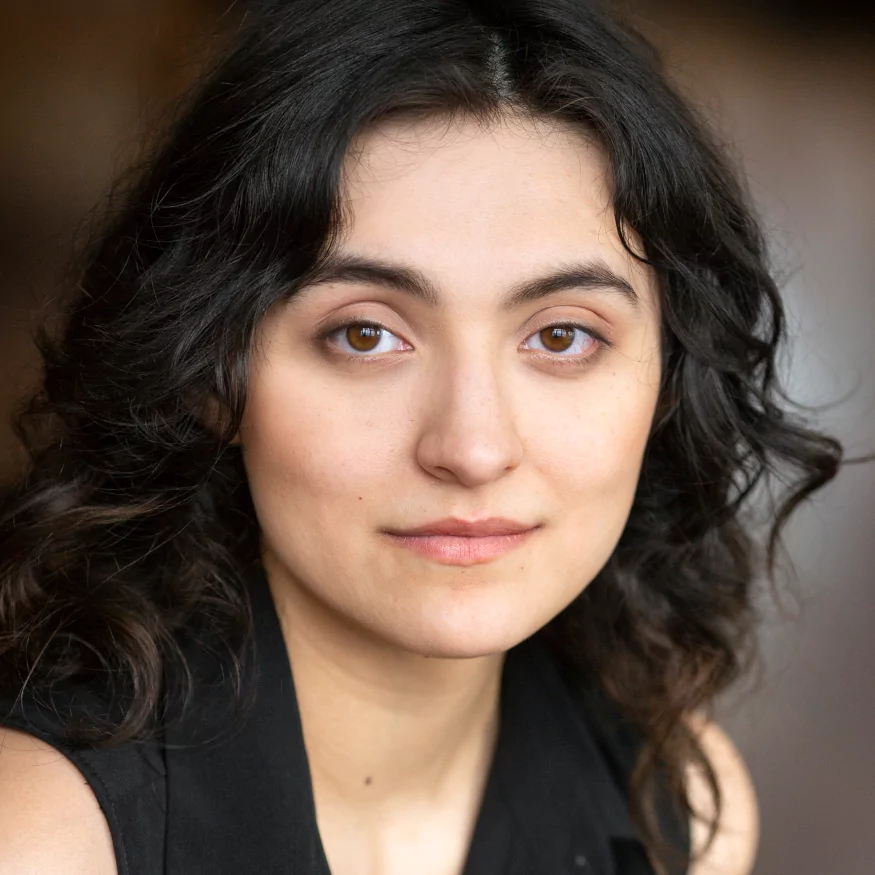 MC CHORUS / ENSEMBLE / FREJA
Amelia Hernandez (she/her/hers) is a Chicago based actor originally from Houston, Texas. A recent graduate of The Theatre School at DePaul University, select credits include Luchadora! (Lupita), The Retreat or Whatevs (Amber), Blood Wedding (Bride), and the world premiere of V.I.P (Jennifer). She recently performed in the Neighborhood Narratives festival in partnership with Jackalope Theatre Company. Amelia is excited to be making her Proboscis Theatre Company debut.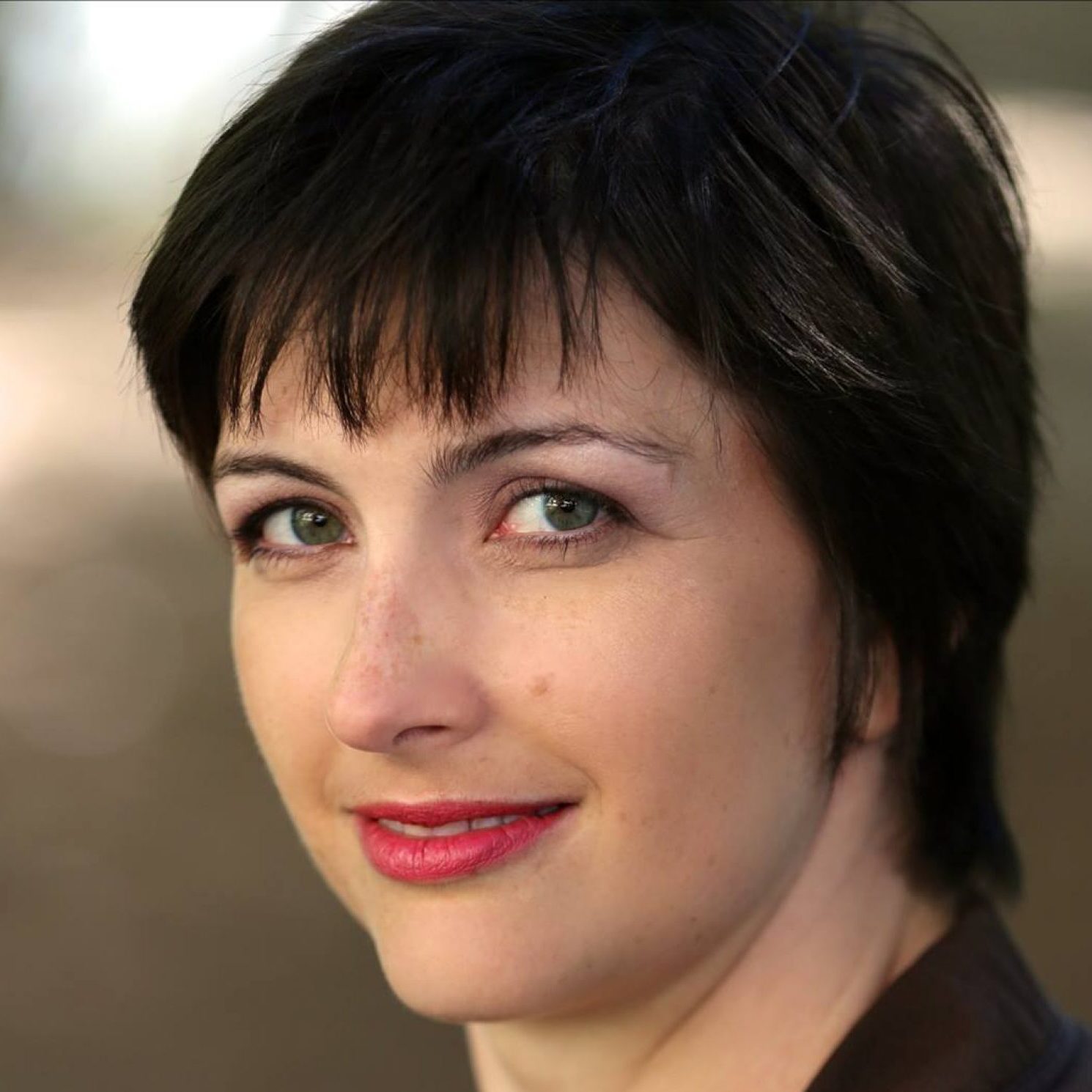 JOHN DEE / EMPEROR RUDOLF
Kimberly Logan (she/her) is a proud ensemble member of Proboscis, after being seen in La La La Strada in November, 2019. Chicago credits include a range of roles in both world premiere & All-Female Shakespeare productions with Babes With Blades Theatre Company (where she's an emeritus ensemble member). She's also appeared around Chicago with Strawdog Theatre, Stage Left Theatre, The Factory Theatre, The Conspirators, Oak Park Festival Theatre, and Redtwist Theatre. Kimberly's most recent international theatrical adventure was performing as Duke of York in Prague Shakespeare Company's "Richard II".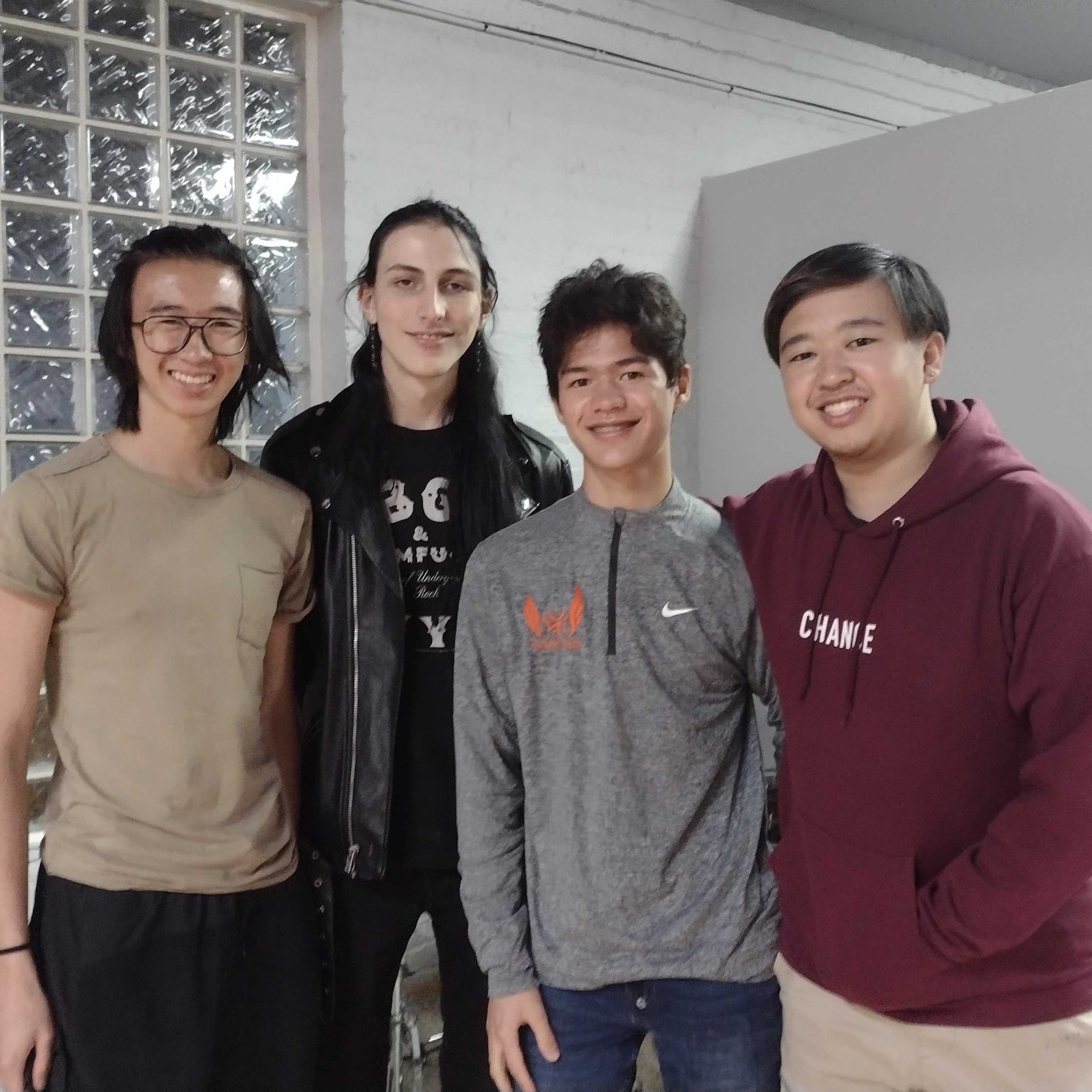 Col Chin
Trystan Mills
Jackson Chin
Noah Han
Eliot Hall
Chika Brown
Chloe Rodriguez
Taylor Santos
Sabra Weber
Paula Conradi
Trystan Mills
Risa Brainin

Irwin Appel
Coya Paz
Guy Roberts
Chris Hoffman
PROBOSCIS CO-ARTISTIC DIRECTORS
Jeff Mills and Ashlea Woodley
PROBOSCIS BOARD OF DIRECTORS
Arlyne Chin
Genevieve Grdina
Jeff Mills
Christopher "Owen" Owens
Kevin Wleklinski
This program is generously supported by a grant from the DePaul University Research Council.
DONORS WHO DEFY CLASSIFICATION
Genevieve Anderson
Darren Davis
Michael Dias
Robert Grosshandler
Abbey Pitchford
Bess Welden
Laurie Hegge
Michelle Lopez-Rios
Carol McGhan
John Osborn
Rebecca Zendejas
Lisa Cavallo
Arlyne Chin
Allison Gendreau Bell
Brian Wleklinski
Guy Roberts
Emily A Sloan-Pace
The Weston Fund
CONSTELLATION CONTRIBUTORS
Joe & Eileen Craviotto-Velasco
James Connolly
Scott Jackson
Carol & Steve Lewis
DJ Printz
Cynthia Bartell
Michael Bernard
Diane Fidalgo
Tina Kotrych
Melissa Schroeder
Matt Tavianini
Craig Mills
Katelyn Olszak
Suzanne Richter
Richard Saenz
Matthew Talmage
Swati Das
Alice Glass
Stephanie Herrera
James Johnson
Chad Rosenberg
John Smick
Owen Owens
Justin Buzzard
Allan Chhay
Alex Gaskins
Elizabeth James
Andrew Lynn
Joline Neve
Kimberly Logan
Melanie Queponds
Jennifer Young